Curious George Party
Everyone loves Curious George! The lovable little monkey has captured children's hearts and imaginations for generations. If your child loves monkey business, this is the party for you!
With so many Curious George books, you can take this theme anywhere you want to… Curious George Visits the Zoo, the Circus, Takes a Train, Goes to the Beach... you can do so much with a Curious George birthday party!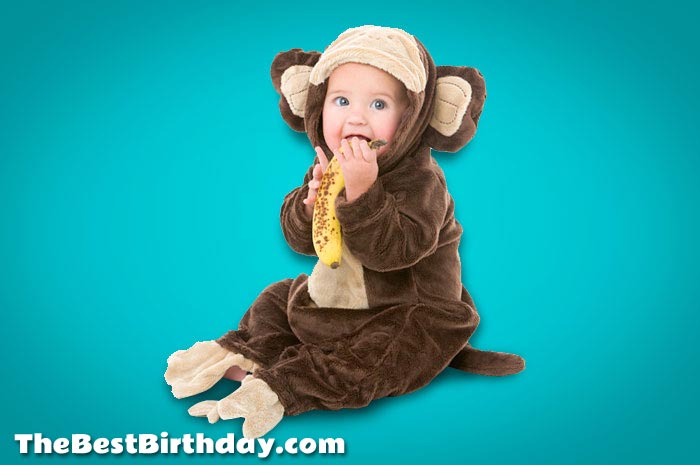 Curious George Decorations
Color Palette
Bold primary colors - red, yellow, and blue - are great for a Curious George Birthday Party.
Monkey Business
Hang a sign at the end of the driveway, over the front door, or over the party room that says "Enter Here for Monkey Business". Make signs that say "Caution, Monkeys at Play" and hang them outside.
Don't Get Carried Away
Buy a stuffed Curious George toy, and tie a balloon bouquet to him. Send every guest home with a balloon at the end of the party.
At the Circus
Make your party room look like a circus tent! Tie streamers to the center of the ceiling so they start from central point, then drape them down and out to the sides - just like the top of a circus tent. Red, yellow & blue streamers look great for a Curious George party.
Curious George Tableware
Bright, bold primary colors are the way to go for your Curious George theme Birthday Party! Try red plates, blue cups, and yellow forks & spoons for great contrast.
Curious George Party Food and Snacks
Go Bananas!
Bananas make great snacks, or try banana bread. Finish your party off with banana splits.
Monkey Tails
Monkey tails can be anything that, well, looks like a monkey tail. Have hot dogs and call them monkey tails.
You can make monkey tails out of breadstick dough (the kind that comes in a tube). Just roll them in cinnamon & sugar and bake according to package directions.
Big pretzel sticks can be monkey tails - just use your imagination.
Monkey Chow
Trail mix makes great 'monkey chow' - especially if it has dried bananas in it.
Go with the Theme
If you have based your party on a particular Curious George book, get food ideas from the story. Curious George goes to the Circus - offer circus snacks - cotton candy, peanuts etc. Curious George Makes Pancakes too.
If you went with more of a jungle theme, choose tropical fruit - pineapple, bananas, etc. Just look to the books for inspiration.
Curious George Birthday Cakes
Curious George Cake
It's not hard to make a cake with a monkey face! You need a round cake pan, and one of the "ball" pans to make sports ball cakes.
Bake the round cake according to your recipe directions. Remove it from the pan when done.
For the ball pan, you only need 1/2 of the ball cake - just one of the two pans. Follow the pan directions to bake this cake.
After the cakes have cooled, place the 1/2 ball cake, flat side down, onto the round cake, near the bottom. This is the mouth/nose are of the monkey face. Frost with chocolate frosting. You can add white frosting to chocolate frosting to make lighter shades of brown. Add eyes, nostrils, etc. to make Curious George's face, and you have the perfect Curious George birthday cake that was oh-so-easy to make!
King Kong Cake
This is an example of a cake made with this technique. This one is decorated as King Kong, but the idea is the same.
Curious George Party Games and Activities
Go Bananas
Have a 'Banana' Scavenger Hunt. Cut matching banana shapes out of yellow construction paper. Staple two together, leaving the top end open so you can put a prize (candy or small toy) inside. Hide these in a room or around the yard, and tell each child to find one banana.
Pin the Tail on the Monkey
You know how this one works:)
Monkey Business
For outdoor parties, a play structure makes for a great place for monkey business - you know, a jungle gym! For indoor parties, trying putting a bunch of soft balls in a room, and just let the kids run and play, Curious George style.
Coloring Sheets & Other Activities
Get Curious George coloring sheets, games & more on the Houghton Mifflin site at:http://www.houghtonmifflinbooks.com/features/cgsite/ gamesandfun.shtml
Books
Why not read a Curious George book to your party guests? Maybe Curious George and the Birthday Surprise. If you are having a lot of young children who will be accompanied by parents, you can set out a variety of Curious George books, and the young guests can choose one for their parents to read to them.
Party Favors
Beach Balls
Beach Balls
are fun for playing like Curious George. Kids can play with them at the party - if you have the space - and take them home as party favors.
Jungle/Zoo Animals
Plastic zoo animal toys make great party favors, and are affordable, too.
Barrel of Monkeys
You remember this classic childhood favorite! They make a great party favor for a Curious George party.